1954/58 Playford MG Sports Racer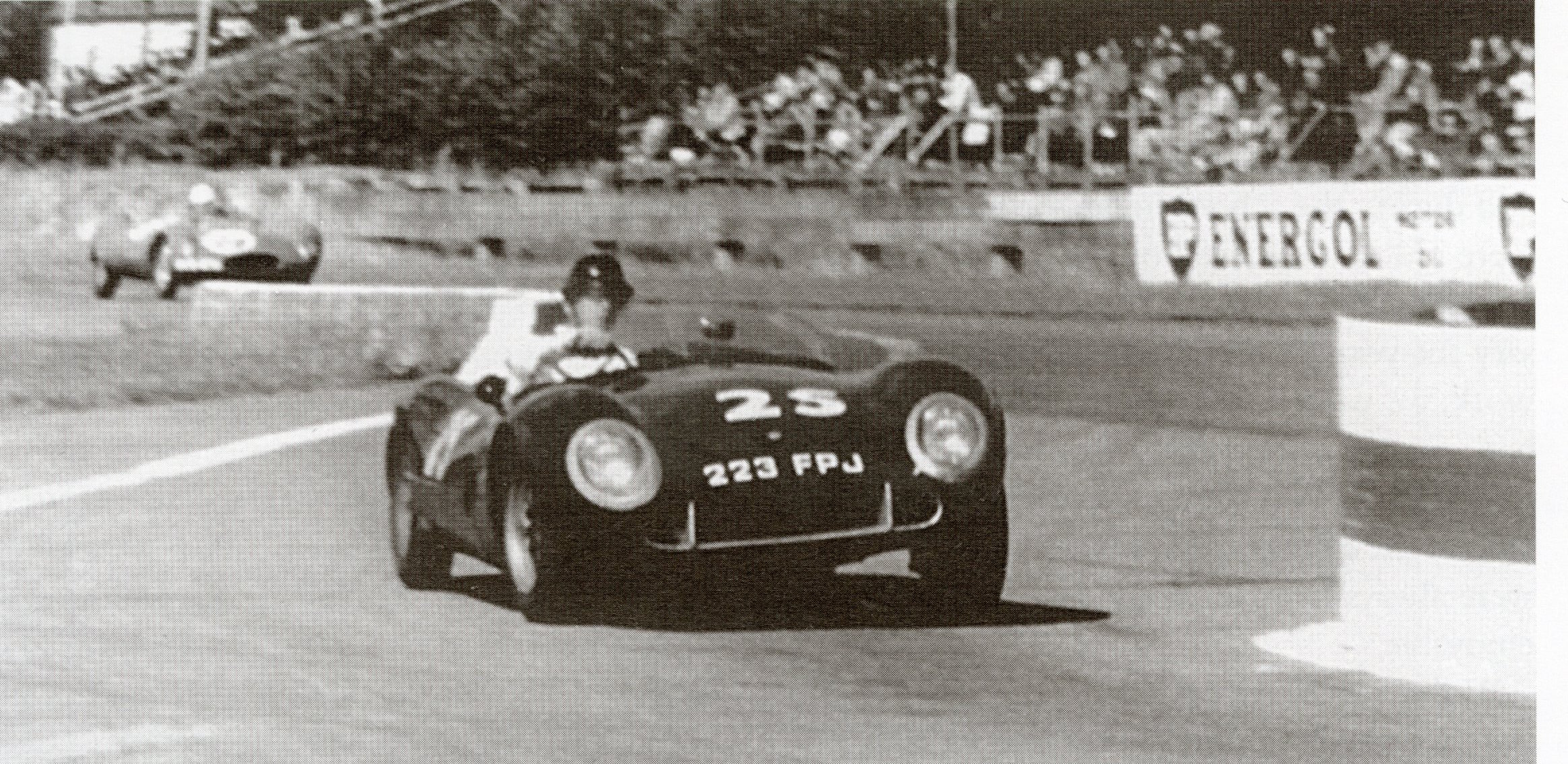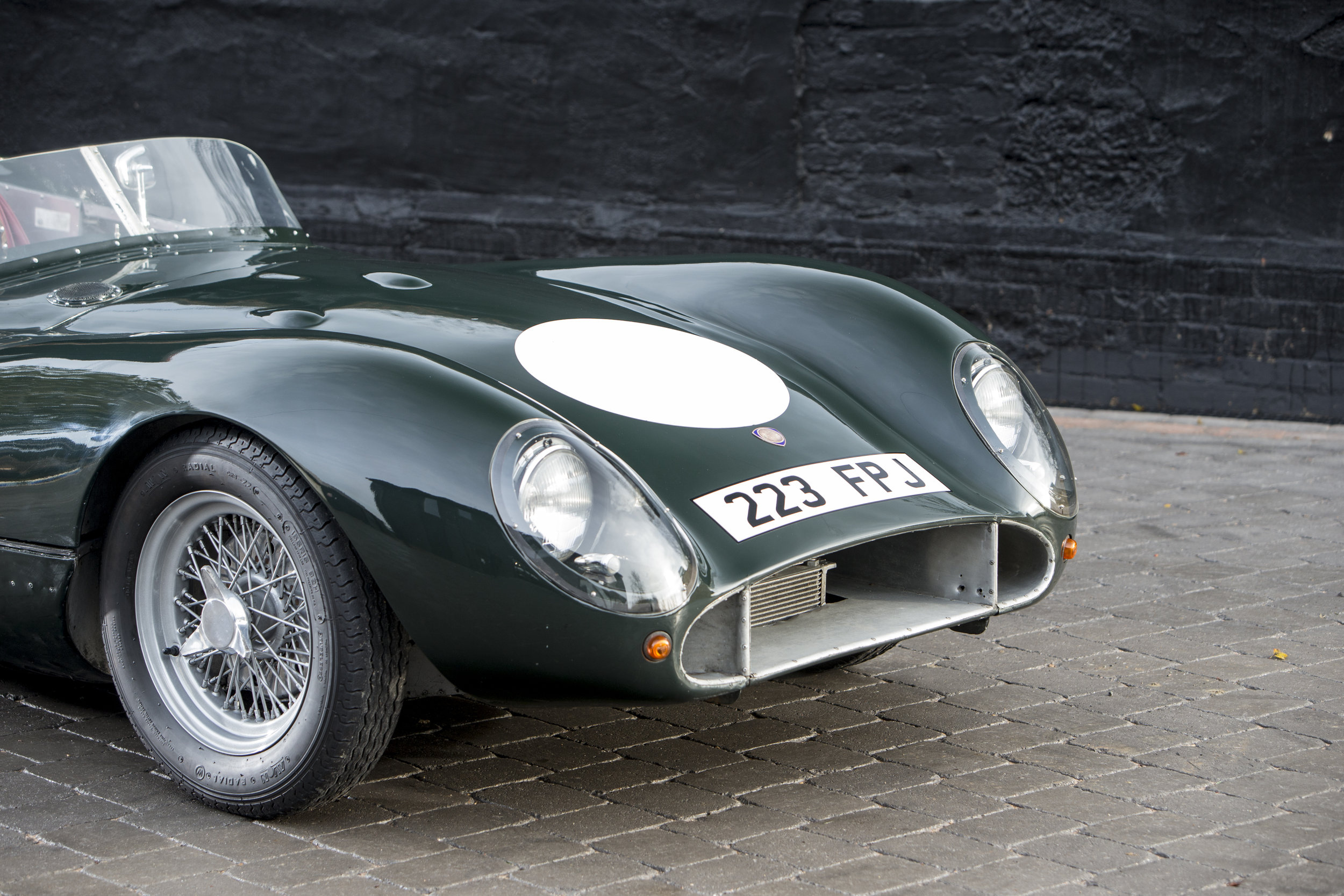 Chassis Number: BPW P1
Registration Number: 223 FPJ
As the son of ace Fox and Nicholl racing mechanic Jack Playford, who had been a key player in that famed teams racing before the war culminating in there Le Mans win in 1935, it was only natural that Brian Playford would grow up surrounded by the finest competition cars of the 30s, 40s and 50s and as evidenced by his later key role in the Lumsden/Sargent competition Jaguar programme it was clear that he had inherited his father's mechanical talent. As such when Brian decided in 1954 to design and build his own sports racing car it would naturally be constructed to the highest standards possible, indeed it was the aim to construct a car to be equal in quality to the finest factory sports racers then available.
With this in mind, construction started in the Playford's Thornton Heath Tuning business on a then cutting edge ladder type tubular chassis with a spaceframe section to the rear of the seats, using Lancia Augusta sliding pillar front suspension The same source provided brakes and gearbox (initially later converted to MG TC) whilst the rear axle was Nash Metropolitan controlled by a Watts linkage. For a power unit Brian chose the readily available and highly tuneable XPAG MG engine which was meticulously rebuilt with everything possible done to increase performance. The resulting car was clothed in an extremely elegant all enveloping alloy body inspired by latest sports racing cars available from the likes of Jaguar, Aston Martin and Ferrari.
Since all work was carried out by Brian to the highest standards possible (even the steering wheel being specially made to his exact specification) and had to fit around his day job looking after other peoples sports racers it took some three years before the Playford was ready to see the light of day.
Once the Playford was unveiled it caused something of a sensation amongst the club racing fraternity of the 1950s being built to a much higher standard than any other special of a similar type then competing. Having slaved on the car for so long Brian could have been forgiven for not wanting to risk this little jewel on the track, but not a bit of and the car was in action at Brian's local track Goodwood, along with Silverstone, Snetterton and Brands Hatch (see programmes on file) with a race win coming at Goodwood in 1959.
So effective had the combination proven that Brian was offered a Works Drive with Elva in 1963 and as such the Playford MG was sold. The car passed through several hands firstly to a local friend of Brian's Mark Goodrich, he in turn passed it onto a friend Ron Sutherland in Scotland, throughout this period it is thought the car was only ever used on the road. By 1970 Brian was able to reacquire the still remarkably original Playford from Sutherland with the intention of having his apprentices rebuild the car, but nothing ended up being done to the car. In 1997 well known MG restorer Bob Thredder was able to purchase the still very complete and highly original Playford just in time to be sympathetically restored for the first Goodwood Revival, where Brian was able to race his brain-child once again.
The current owner an MG collector who numbers the finest pre War sports racing cars made by the company amongst his collection, but had always hankered after a 1950s sports racer which was MG related but built to the standards of a factory car. In 2003 he was able to acquire the Playford. Since then the car has been effectively campaigned whilst being sympathetically developed, hence a George Edney built 1500cc engine is now fitted (what is believed to be the original engine still with Brian's unique modifications is offered with the car) with further development work carried out by MG specialist James Gunn. As such it has proved competitive- when last raced at VSCC Snetterton it finished 3rd overall narrowly beating two Lotus Elites in the process. The car has been regularly invited to Goodwood taking part in the Revival in 1998, 2009 and 2013 as well as being eligible for many of the world's leading motor sporting events and series for 1950s sports racers. Offered with fresh FIA HTP valid until 2029, V5C registration document and original buff logbook and a spares package, including the aforementioned engine, two Lancia gearboxes of the type initially fitted to the car, two sets of wheels one shod with Avon racing tyres the other with Dunlop and two new half-shafts.
The Playford MG represents a highly eligible, practical, unusual and beautifully made entry into the world's leading historic motoring events.